Vocals
Alex Ligertwood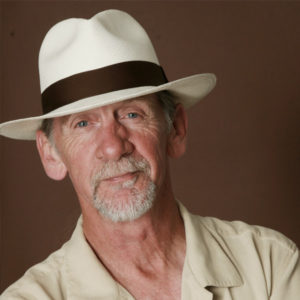 Vocals – Alex Ligertwood's career started in the 1960s in Scotland and continued in the early 70s when he was discovered by Jeff Beck, who made him a member of his band. After that, Alex was the singer of Brian Auger´s Oblivion Express as well as the Average White Band. Later, he joined Narada Michael Warden (a friend of Carlos Santana) and David Sancious & Tone Band before he became a part of Santana. (At that time, he was living in Woodstock, where Santana had their breakthrough ten years before.)
He was a part of Santana from 1979 until 1994 (with a few interruptions). You can listen to him on the albums Marathon, Zebop!, Shangó and Sacred Fire; he also joined Carlos Santana on some of his solo albums. Alex's great voice can be heard on hits like "All I Ever Wanted", "You Know That I Love You", "Winning" and "Hold On".
During the 1980s, he joined the project R.O.A.R. with some musicians of Santana; he also played together with acts like Spyro Gyra, Ben E. King, Carly Simon and David Garfield Band.
---
Björn Höhler
Vocals – Björn was born in the golden 80s and grew up with the songs and sounds of this time period that was so very important for many bands and music lovers.
Pop, Soul, Funk and other alternative music styles have inspired him to deal with music more intensively, but it was the groovy development of 90s Hip Hop and Rap that have brought him to singing.
Many different band projects have helped him to constantly improve his musical understanding and the usage of his voice.
---
Damiano Libianchi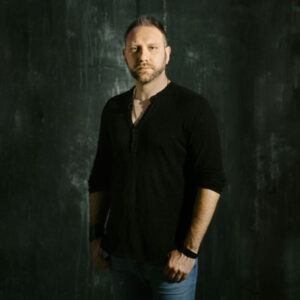 Vocals – With his husky voice, Damiano Libianchi is an emergent lead singer, background vocalist and songwriter active on the contemporary AOR-Melodic Rock & West Coast music scene. His influences range from Soul/R&b to Classic Rock, to the greatest AOR/West Coast music masters such as Michael McDonald, James Ingram, Michael Bolton, Richard Marx, Tommy Funderburk, Joseph Williams, Lou Gramm, Jimi Jamison, Bryan Adams and others.
He started his career in the early 2000's performing live with a lot of bands in Rome and working as a singing teacher/vocal coach too.
As a background vocalist he joined the italian show-girl Stefania Orlando and her band around 2010 touring the whole country for many years. In 2019 Damiano met the italian arranger/producer Marco Taggiasco and began working with him on his record "Togetherness" featuring Bill & Tamara Champlin, Jeff Pescetto, Joe Pizzulo, Terry Wood and others. Damiano also co-wrote the song "Shelter this love" sung by Bill & Tamara Champlin.
Since 2021 he has become the lead singer for Perfect View, italian Melodic Rock band currently working on its 4th album coming out on April 2023 worldwide.
As a guest, he has been collaborating with several bands/musicians around the world taking his voice color and versatility in any recording and music genre. The best is yet to come ..
---
Guitars
Soren Reiff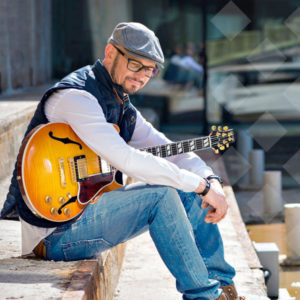 Guitar – Soren Reiff has been a musical director on some of the most popular TV−shows on Danish National TV since the 1990s. He has an ability to play virtually all styles of guitar on albums and film scores as well as pumping out solid rhythm comp on the live scene and sending scorching solos into the homes of over a million Danish television viewers.
He has been touring in Europe, USA and Malaysia as a solo artist and as a support for different artists and between 1989 and 2002.
Reiff has been musical director for David Sanborn, Chaka Khan, Mark King, Leo Sayer, Penny Ford and has played with Robert Palmer, Randy Crawford, Paul Young, Thoots Thielemanns, Jamie Walters, Curtis Stigers, Bonnie Tyler, Robin Beck, Suzy Q and David Garfield. 
Numerous recordings with Tower of Power, Michael Brecker, Madness 4 Real and artists from UK, Scandinavia, Japan, India and Mexico.
In addition, Soren was the musical director for European Song Contest winner The Olsen Brothers and Emilie de Forrest in 2013. He has written five guitar books and has created samples for the library of Native Instruments.
---
Tommy Denander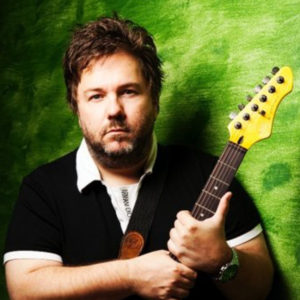 Guitar – Tommy grew up in a small town near Stockholm and learned to play the guitar and the keyboard at the age of five. As a twelve-year-old boy, Denander already gave his first small concerts with friends. His first album was released two years later with the Swedish rock band ATC. Once discovered, he quickly became one of Sweden's best-known artists.
In 1987, Denander moved to Los Angeles for three years, where he first met several members of Toto. After his return, Denander worked in many areas to increase his popularity. In 1994, he started working on his debut solo album. After a year, he had written so many songs that he had to release two albums, Less is More and Skeleton. Both records were very successful.
The mid 90s marked the beginning of the most successful project of his career – Radioactive. Toto members Jeff Porcaro, Mike Porcaro, David Paich, Bobby Kimball, Greg Phillinganes, Steve Porcaro, Fergie Frederiksen, Joseph Williams and David Hungate featured on this record. In 2003, he released "Yeah" and in 2005 "Taken" as an Radioactive project, with guests like Journey guitarist Neal Schon, Yngwie Malmsteen and Michael Landau.
Tommy Denander has been booked for many projects as a songwriter, guitar player or producer and has worked with artists like Alice Cooper, Deep Purple, Jamie Jamison, Dan Reed, House of Lords, Robin Beck, Mitch Malloy and many others.
---
Guido Bungenstock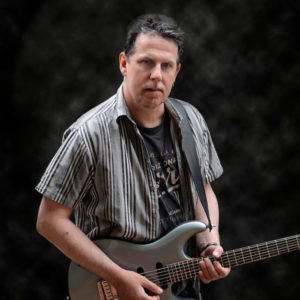 Guitar – Guido graduated from the Munich Guitar Institute and has been successfully working as a private teacher, guest lecturer at the Hamburg School of Music as well as other music schools and workshop leader of his modern rock guitar concept throughout Germany for more than 25 years. He works as guitar video instructor for one of the biggest guitar online portals on Guitarmasterclass.net.
You can listen to him playing on numerous rock and pop productions, as well as live and in the studio for international artists like Jack Thammarat, Vinai Trinateepakdee, Kosho (Sons of Mannheim), Uli Kusch (Helloween, Master plan), Terri B! Green, Benny Greb, Otto Waalkes, Rick Latham (Edgar Winter), Frank Briggs, Sylvan and his own rock band Taurus.
It is common knowledge in the music scene that Guido's style is very close to the original sound and playing of Steve Lukather of the band Toto.
---
Keyboards
David Garfield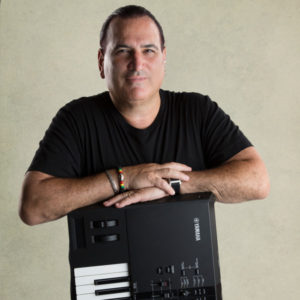 Keyboards – David started his career by working with some of the great names of the Jazz scene, such as Willie Bobo, Freddie Hubbard, and Tom Scott in the 70s.
After forming his label Creatchy Productions in the early 80s, he worked with the top musicians, engineers, and studios in Los Angeles to create his own unique and contemporary musical sound. The release of several classical CDs including Los Lobotomys, a collaboration with some members of the group Toto.
David has led the popular jazz fusion band Karizma for 30 years. This band has produced some of the greatest musical talents of our time, such as drummers Vinnie Colaiuta and Carlos Vega and guitarist Michael Landau. Garfield continues to have ongoing music relationships with George Benson (he frequently is Benson's Musical Director), Boz Scaggs, and Natalie Cole.
David Garfield has recorded with Cher, Spinal Tap, The Rippingtons, Ratt, Larry Carlton, and Smokey Robinson and has performed live with Michael Bolton, The Blue Brothers, Brenda Russell and Rick Braun, and many more.
---
Arne Röstermundt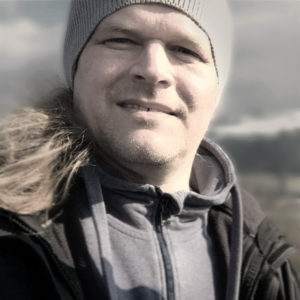 Keyboards – Arne was born in the 1970s in Germany. He soon discovered his passion for Prog Rock, thereby making bands like Genesis, Yes and Marillion his musical companions until today. He is not only a fan of their music, but also of their usage of synthesizers and sound modules.
The technical development has always inspired and prompted him to learn more about analog sounds and the way to use them in the digital world.
Over the years, he has become more and more adroit in this field, which led to creating his own song ideas and using his skills to add an extra twist to other people's productions.
---
Bass
Sam Porcaro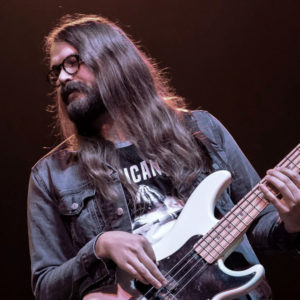 Bass – Sam is the son of Mike Porcaro, the legendary bass player of the band Toto. He was born and raised in Los Angeles, California.
Being part of a musical family, Sam began playing at a young age. After focussing on the piano for several years, he eventually switched to the electric bass and has never looked back ever since. Sam is currently studying at the Los Angeles Music Academy under the instruction of bass greats such as Jerry Watts, Steve Billman, and David Levray.
He can be seen gigging with various acts of many genres around L.A., as well as spending time in the studio working on many projects and sessions.
---
Johannes Zetterberg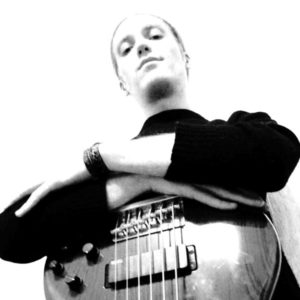 Bass – Johannes was born in 1985 in Stockholm. Growing up in a musical family, he has been exposed to a lot of different musical styles from an early age on. He started playing bass at twelve and fell in love with the instrument right away.
At around the same time, he was introduced to the music of Metallica, Malmsteen, Testament, Slayer, Opeth, Anthrax, Pantera and others. Later at Junior High, he followed the music of Weather Report, Dave Weckl, Allan Holdsworth, Chick Corea, The Brecker Brothers, Spyro Gyra, Tribal Tech, Yellowjackets and Pat Metheny Group.
Based on a mutual love for fusion and instrumental music in general, Johannes and fellow classmates Aron Mellergårdh & Jonah Nilsson (Dirty Loops), Erik Linder (Linder Bros), and Arvid Svenungsson started the group Magnolia and later the group Split Vision with Leonard Malm as the vocalist. Heavily influenced by the music of Toto, Jay Graydon, Planet 3 and Chicago, Johannes released three solo CDs: in 2009 the first one called Luna Nueva, in 2011 the second one called Painter's Portrait and in 2015 the album Equanimity. The recordings feature some of Johannes's long-time musical heroes, such as Jay Oliver (Dave Weckl, Jimmy Buffett, Jay Graydon et al.), Jason Rebello (Sting, Jeff Beck, Wayne Shorter et al.), Otmaro Ruiz (Frank Gambale, Gino Vannelli, John McLaughlin et al.) & Eric Marienthal (Chick Corea Elektric Band, Lee Ritenour, The Rippingtons et al.), Bob Mintzer (Yellowjackets, Jaco Pastorius, Buddy Rich et al.), Brandon Fields (Dave Weckl Band, Tower of Power, Earth, Wind & Fire et al.) and Steve Weingart (Dave Weckl Band, Steve Lukather, Protocol et al.).
Currently residing in Hamburg, Germany, Johannes splits his time between teaching bass and doing session work for various groups and artists.
---
Mikel Allen
Bass – Mikel, born in California, is an experienced singer and bass player. He can look back on a long career as a "sideman" of many soul and R & B artists of his homeland, while also having become a popular studio and live musician in Germany over the years.
He played and stood in the studio with greats like Grover Washington Jr., Deodato, The Drifters, Dante Thomas, Terry B. Green, Onita Boone and others.
---
Drums
Rick Latham
Drums – Rick started drumming at the age of twelve. Originally from Columbia, South Carolina, Rick moved to Los Angeles in the mid 80s. He has been the touring drummer of Grammy Award winning artist Juice Newton for twelve years, as well as his own group Rick Latham and the Groove Doctors. He was a featured member of the Edgar Winter Band for nearly a decade, including the recording of two studio albums and a very special appearance at the 1999 Montreux Jazz Festival.
At just 25, he had huge success with his groundbreaking drum text, Advanced Funk Studies and later with his second book Contemporary Drumset Techniques. Both of these made him known in the international percussion scene.
2005 brought the release of his highly anticipated 25th Anniversary DVD, which also became an immediate hit. His latest solo release has been his best selling DVD package called All About The Groove.
In a recent feature interview, Modern Drummer Magazine refers to Latham as "a man who many consider to be one of the best clinicians on the planet". The magazine also lists his Advanced Funk Studies among "The 25 Greatest Drum Books Ever Published".
---
Percussion
Martin Verdonk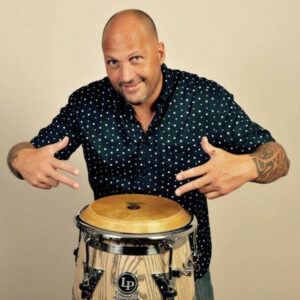 Percussion – Martin is a Percussionist born in Curacao who moved to the Netherlands with his parents in 1971.
Studied percussion at the Rotterdam conservatory from 1982-1984. Also studied at the Conjunto Folklorico Nacional de Cuba in '86 '87 and '88.
Martin Verdonk teaches at the World Music Department of the Rotterdam Conservatory and at the ArtEZ Popacademy in Enschede.
In 1995 he received the award for 'outstanding service to Jazz education' in Los Angeles and a lifetime achievement award from
the president of Curacao in 2014! The readers of the Dutch drum magazine 'Slagwerkkrant' choose Martin many times as best percussionist
and the US Magazine 'Drum' awarded Martin as one of the 4 best clinicians worldwide!
Tours and concerts with international artists like Steve Winwood, Incognito, Santana, Prince, Richard Bona, Lionel Richie, Donna Summer,
Chaka Khan, James Taylor, Toots Thielemans, Snarky Puppy, George Benson and many more.
---
Lenny Castro
Percussion – Born in N.Y.C. Lenny started playing at an early age and was already part of the new york music scene by the age of 14.
At age 19 he was discovered by Melissa Manchester working at the Frank Ippolioto's Pro Drum Shop. Shortly after that Melissa and the band moved to L.A. where he met musicians like Steve Lukather, David Garfield, Carlos Vega, as well as The Porcaro Family, Chuck Delmonico, and many other. Soon becoming a part of the L.A. scene himself. He Started to work for many producers in L.A. like Richard Perry, Leon Ware, John Stronach, Vini Poncia, James Newton Howard, Bill Schnee, Tommy Lipuma, Russ Tittleman and Lenny Worenker, John Stroud and others.
Lenny has recorded and toured in America and around the world with artist like: Stevie Wonder, Rolling Stones, Elton John, Bruce Springsteen, Eric Clapton, U2, Christopher Cross, Joe Sample, Toto, Boz Scaggs, Diana Ross, Adele, The Eagles, Fleetwood Mac, Red Hot Chilli Peppers, Chaka Kahn, Eros Ramazzotti, Kid Rock, Micheal Bublè, Justin Bieber, Justin Timberlake, The Crusaders, Tom Petty, Dolly Parton, Rod Stewart, Al Jarreau, George Duke, Joe Cocker, Joe Bonamassa, Zucchero, Karizma, Los Lobotomys, Bill Champlin, Lenny Kravitz, Ed Sheeran, Cat Stevens, John Mayer, B.B. King, Celine Dion, Iggy Pop, and many, many more.
He is currently working with the band Toto in the studio and live as well as on his own solo projects. His first CD, "Hands Of Silk And Stone" is out and available
for purchase and his second is in the works.
---
Luis Conte
Percussion – Born in Santiago, Cuba, Luis spent the first 15 years of his life soaking up the rich musical heritage of "El Son" and Carniva.
Conte proved himself versatile music-wise, and by 1973, he was playing regularly in local clubs. He quickly became a busy studio musician, and throughout the 1970s, he played in the Latin fusion band Caldera.
In the 1980s, Conte toured with several different musicians, including Madonna, Toto, guitarist Al Di Meola, and Andy Narell. He made his debut as a bandleader in 1987, when he released La Cocina Caliente, which included a Latinized version of Chopin's "Susarasa". Conte also played percussion on the Pat Metheny Group release "We Live Here" in 1995, as well as I Mother Earth's first two albums Dig (1994) and Scenery and Fish (1996).
Recently, Conte has toured as part of James Taylor's Band of Legends. He has also played alongside famous musicians such as Alex Acuña, Jaguares, Larry Klimas, and David Garfield, both as a bandleader and a sideman.
Luis Conte was part of Phil Collins's 1997 "Dance into the Light" tour and 2004 "First Farewell Tour", playing the Afro-Cuban percussion and thereby adding more depth to the concert songs. He also performed during The Phil Collins Big Band tours in 1996 and 1998. The last tour with Collins was in 2017.
---
SAXOPHONE
Rick Keller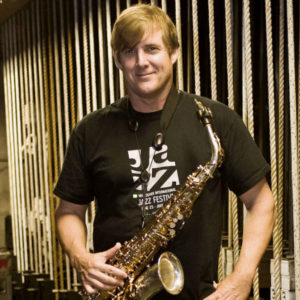 Saxophone – Saxophonist Rick Keller spent seventeen years as a young saxophonist living in central Europe. At this time he was a part of the backing band of the legendary German TV Show called "Super Drumming". Moving to Los Angeles in 2002, he made his way into the Jazz scene there, playing not only with his own groups but also with several world renown big bands. He was lead alto saxophonist with Bill Holman for 4 years and in 2009 toured South America with Christopher Cross. Among the stellar players he has worked with are Steve Huffsteter, Bennie Maupin, Buddy Childers, Carl Saunders, Bob McChesney, Joe LaBarbera, Lanny Morgan, Pete Christlieb and David Benoit.
Concert appearances include: Ronnie Scott's London, North Sea Jazz Festival, Blue Note Tokyo, Bratislava Jazz Festival, Burghausen Jazz Festival, Expo 98 Lisbon, Leverkusen. Most recently he has been touring extensively in the US, Australia and the UK with Frankie Valli.
He recently made the move from Los Angeles to Las Vegas and continues to explore and develop his musical voice both as a sidemen and pursuing his own projects. Rick is a dedicated educator and frequently teaches master classes at summer camps and schools along with individual instruction in the language of jazz.
---
Lyrics
Magnus Bahr-Schnack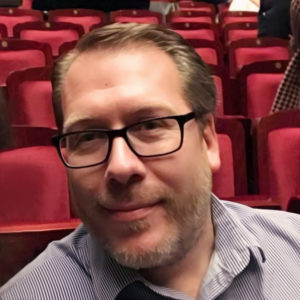 Lyrics – Magnus has been a passionate music listener since his early youth. Even though he does not play any instrument, he has developed a good sense for radio-friendly song writing by intensively listening to music.
Having the understanding of how to build a song, he began to write lyrics that are already structured in such a way that verse, chorus or bridge are recognizable. He specializes in AOR and Westcoast music, which focuses on topics such as love, romantic sunsets and the Californian lifestyle.